THURSDAY RITUALS // DJ TENNIS
Gio 10/27, 2022 @ 23:00

-

Ven 10/28, 2022 @ 23:00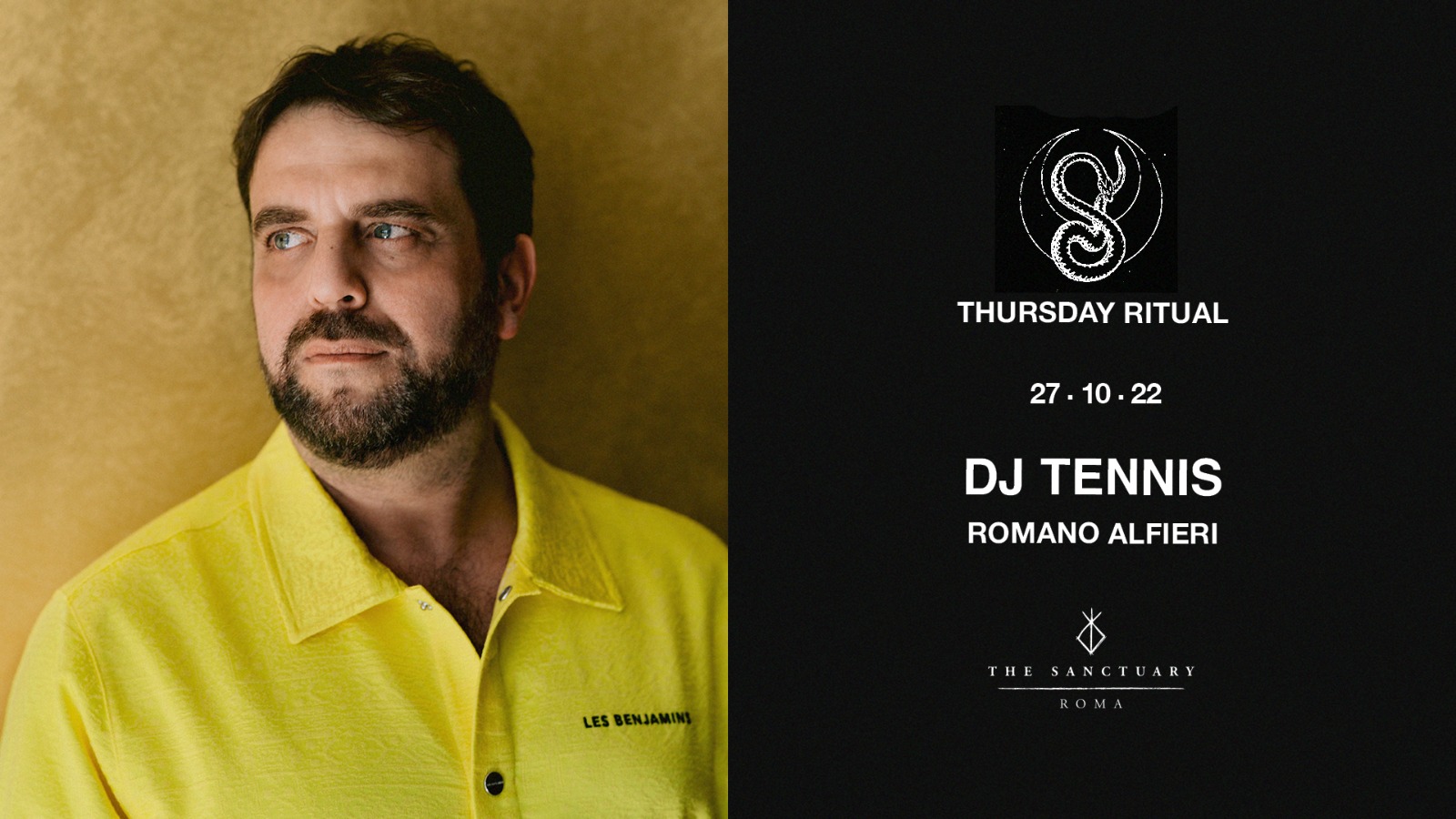 DJ TENNIS – ROMANO ALFIERI
Founder and A&R of Life and Death, Manfredi Romano grew up tour-managing punk bands and organising left-field music events in Italy around the turn of the Millennium. Having completed his studies in computer science at the University of Pisa, Manfredi went on to form DAZE, Italy's first booking agency solely devoted to electronic music. Drawing on two decades of experience behind the scenes, Romano shifted focus in 2010, establishing himself as a DJ in his own right. As a performer, Tennis valiantly showcases an astute ability to create intimacy in even the vastest of gatherings.
ROMANO ALFIERI:
Resident dj at The Sanctuary:
Romano Alfieri is an italian dj and producer that began his career in the early part of new mil le nium by the major events in Tus cany, where he had the oppor tu nity to play with inter na tion ally renowned guests and in impor tant events such as Cocoon and Minus parties. From sea son 2007 / 2008 he became the most impor tant res i dent dj of Reflex Club (Pisa).